Hi parents, we are encouraged your here! Go ahead and click on the green button below to find your Sunday morning curriculum. Below that are links to parent question blogs, and even a teaching series. Our hope is that these resource will bring you and your child together as you train them in the way they should go. Our team is praying for you! -Kids Ministry Team-
Jesus said, "Let the little children come to me..."
CCLS Kids Ministry
Welcome! We are so glad you found us! Our mission at CCLS Kids is that every child knows how much God loves them. Together we study Gods word, memorize scripture and worship Jesus. Currently our church offers Sunday school classes for 1st-5th grade, and child care for 0-24 months. We are excited to have your family join us at Calvary Chapel Lakes Stevens. Our Kids Ministry is waiting for you! Service times and classrooms below.
For the next 4 Sundays we will be having outdoor church and kids will be "taking over" our sanctuary. Our lesson will be an off shoot of this years Rockey mountain Railroad VBS. And the theme being Jesus power pulls us through!
Wednesday 7:00pm Service
Room 3: 2-3 years old
Room 4: 1st-5th
Where is My Class?

Classroom Map
Kid's Korner Preschool: Get info
Here
If you have any questions, please email andrew@cclakestevens.org, or call the office at 425-335-4819.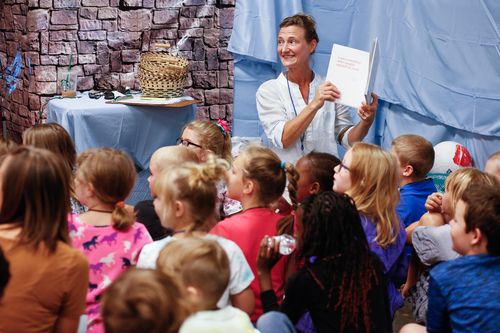 We'd love to hear from you. Fill out the form below to get started.